Welcome to BrightDino.com, your ultimate destination for everything dinosaur-related! We are passionate about dinosaurs and dedicated to providing you with fascinating information, entertaining content, and valuable insights into the world of these magnificent creatures. Whether you're a dinosaur enthusiast, a parent looking for educational resources, or someone seeking fun and interactive toys, BrightDino.com is the perfect place for you.
Our Mission
At BrightDino.com, our mission is to ignite curiosity, inspire learning, and bring the wonders of the dinosaur world to life. We strive to create a platform that offers a unique blend of educational content, toy reviews, and recommendations, as well as travel guides for dinosaur enthusiasts. Our goal is to be the go-to resource for dinosaur enthusiasts of all ages, from children to adults, fostering a deep appreciation for these prehistoric giants.
Informative Content
We understand that learning about dinosaurs is an exciting and immersive experience. That's why we meticulously research and curate informative articles, in-depth guides, and engaging content that covers various aspects of dinosaur history, anatomy, behavior, and more. Whether you're interested in the mighty Tyrannosaurus rex, the long-necked Diplodocus, or the ferocious Velociraptor, our articles will take you on an unforgettable journey through time.
Toy Reviews and Recommendations
Finding the perfect dinosaur toy for your child can be a daunting task. With our comprehensive toy reviews and expert recommendations, we make it easier for parents to choose toys that combine fun and education. Our team of passionate toy enthusiasts rigorously tests and evaluates a wide range of dinosaur-themed toys, ensuring that we only showcase the best options available. From interactive robotic dinosaurs to imaginative playsets, we have something to cater to every child's interests and age group.
Join Our Dino Community
BrightDino.com is more than just a website; it's a community of passionate dinosaur enthusiasts. We encourage you to join our community by subscribing to our newsletter, following us on social media, and actively engaging in discussions. Share your love for dinosaurs, ask questions, and connect with like-minded individuals who share your fascination. Together, we can create an inclusive and inspiring space where dinosaur knowledge and enthusiasm thrive.
Contact Us
If you have any questions, suggestions, or partnership opportunities, please don't hesitate to reach out to us. We value your feedback and are always looking for ways to improve our platform and provide you with the best possible dinosaur experience.
Thank you for visiting BrightDino.com. Let's embark on an extraordinary journey through the mesmerizing world of dinosaurs together!
-The BrightDino.com Team
Author(s)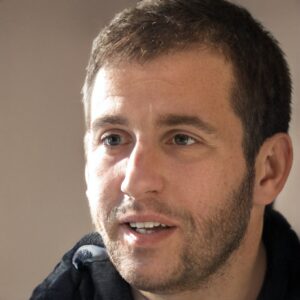 Author Profile: Michael Branham
Michael Branham is an avid writer and a dedicated enthusiast in the field of paleontology and dinosaurs. With a passion for these prehistoric creatures that spans over a decade, Michael has left his mark in the world of dinosaur literature and toy reviews.
His journey into the world of dinosaurs began over ten years ago when he embarked on a quest to uncover the mysteries of these ancient beings. His insatiable curiosity and love for dinosaurs led him to immerse himself in the world of paleontology, where he has since honed his expertise in the subject matter.
One of Michael's greatest passions is writing about the diverse and captivating species of dinosaurs that once roamed the Earth. His deep knowledge of these creatures allows him to paint vivid pictures of their lives, behaviors, and environments through his engaging and informative writings.
In addition to his writings, Michael has a unique way of connecting with fellow dinosaur enthusiasts, especially with his young son. His 5-year-old boy shares his father's enthusiasm for dinosaurs, and together they bond over their love for these magnificent creatures. Michael frequently indulges in toy reviews, where he meticulously selects and reviews dinosaur toys for his son. These reviews not only help other parents in choosing the best dinosaur toys for their children but also showcase the joy of learning and play that dinosaurs bring to families.
When he's not busy writing about dinosaurs or exploring the latest dinosaur discoveries, Michael can often be found on family outings to museums and paleontological sites, fueling his passion and inspiring the next generation of dinosaur enthusiasts.